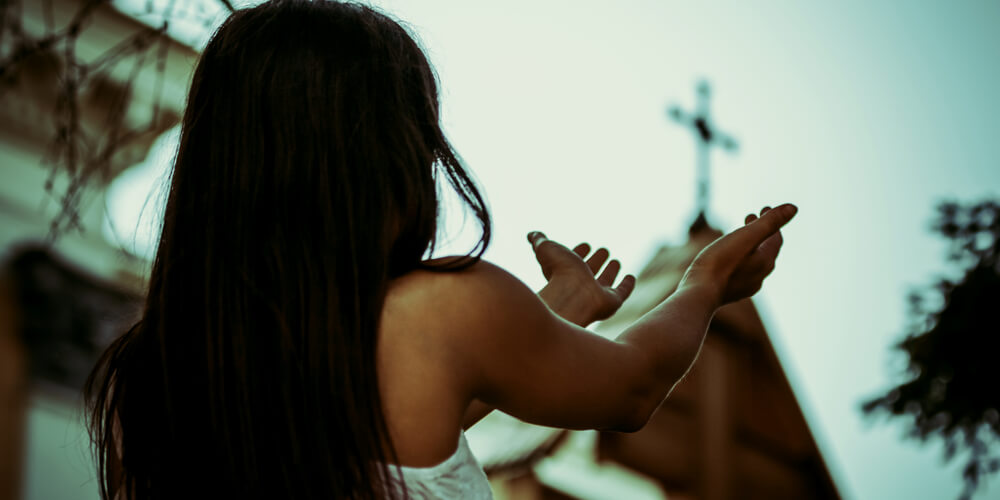 Prayer for Forgiveness
Merciful Lord, Day after day, the ocean stays in the boundaries You have set for it. Day after day, I go outside the boundaries You have set for me. The reasons vary, but the result is always the same. I sin and fall short of the glory of God. Lord, I am here at Your throne, desiring Your forgiveness. I thank You for Your mercy that is always ready to reach out to me. I confess my sins and I receive Your abundant pardon. Lord, I ask for a fresh new motivation to follow Your will and Your ways. May my words and actions this day be pleasing in Your sight. Amen
Act of Contrition

My God,
I am sorry for my sins with all my heart.
In choosing to do wrong
and failing to do good,
I have sinned against you
whom I should love above all things.
I firmly intend, with your help,
to do penance,
to sin no more,
and to avoid whatever leads me to sin.
Our Savior Jesus Christ
suffered and died for us.
In his name, my God, have mercy.
An Act of Contrition
O my God,
I am heartily sorry for
having offended Thee,
and I detest all my sins,
because I dread the loss of heaven,
and the pains of hell;
but most of all because
they offend Thee, my God,
Who are all good and
deserving of all my love.
I firmly resolve,
with the help of Thy grace,
to confess my sins,
to do penance,
and to amend my life.
Amen.
I Can Do All Things Through Christ Who Strengthens Me
Precious Savior, Redeemer, Lord Almighty, I worship you. I give You my heart today. Guide me, lead me, walk beside me, protect me wherever I go. I come before You to give you all the praise, honor and glory You deserve. Execute the plans You have in store for me, not only granting my heart's desires, Oh Lord, but giving me all that I truly deserve.
May The Road Rise Up To Meet You

May the road rise up to meet you.
May the wind be always at your back.
May the sun shine warm upon your face;
the rains fall soft upon your fields
and until we meet again,
may God hold you in the palm of His hand.
Prayer for protection (family)
Lord, I pray Your emotional, physical, and spiritual protection over my kids (grandkids). Keep evil far from them, and help them to trust You as their refuge and strength. I pray You will guard their minds from harmful instruction, and grant them discernment to recognize truth. I pray You will make them strong and courageous in the presence of danger, recognizing that You have overcome and will set right all injustice and wrong one day. Help them to find rest in Your shadow, as they live in the spiritual shelter You provide for them. Let them know that the only safe place is in Jesus, and that their home on earth is only temporary.
Know Who You Can Change
God grant me the serenity to accept the people I cannot change, the courage to change the one I can, and the wisdom to know it's me.
Give Me Strength, Lord

Lord, you are Holy above all others, and all of the strength that I need is in your hands.
I am not asking, Lord, that you take this trial away. Instead, I simply ask that Your will be done in my life. Whatever that means, that is what I want.
But I admit that it's hard, Lord.
Sometimes I feel like I can't go on. The pain and the fear are too much for me, and I know that I don't have the strength on my own to get through this.
I know that I can come to you, Jesus, and that you will hear my prayer. I know that it is not your intent to bring me to this point just to leave me in the wilderness alone.
Please, Lord, give me the strength that I need to face today. don't have to worry about tomorrow.
If you just give me the strength that I need today that is all I need.
Keep me from sinning during this trial. Instead, help me to keep my eyes on you. You are the Holy Lord, and all of my hope rests in you.
Thank you for hearing my prayer.
In Jesus' name. Amen.