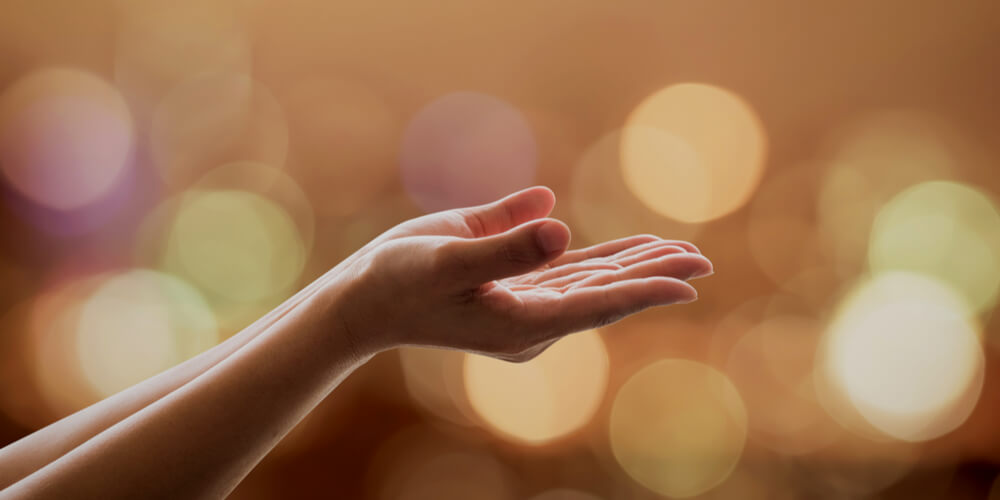 A Birthday Prayer for Your Loved Ones
Dear Lord, on this day that we celebrate "insert name"'s birth, I pray for blessings and joy over "insert name". You knew everything about "insert name" before her birth and You have a plan of prosperity and hope for her life! Let her feel confident and ready for the year ahead knowing that You have an order to her steps and a purpose for her life. Help her to find joy in every circumstance in life, knowing that You work all things out for good. I thank You for "insert name", for loving her with unconditional love, and for the promises You have spoken over her life. In Jesus Name, Amen.
Prayer for Financial Relief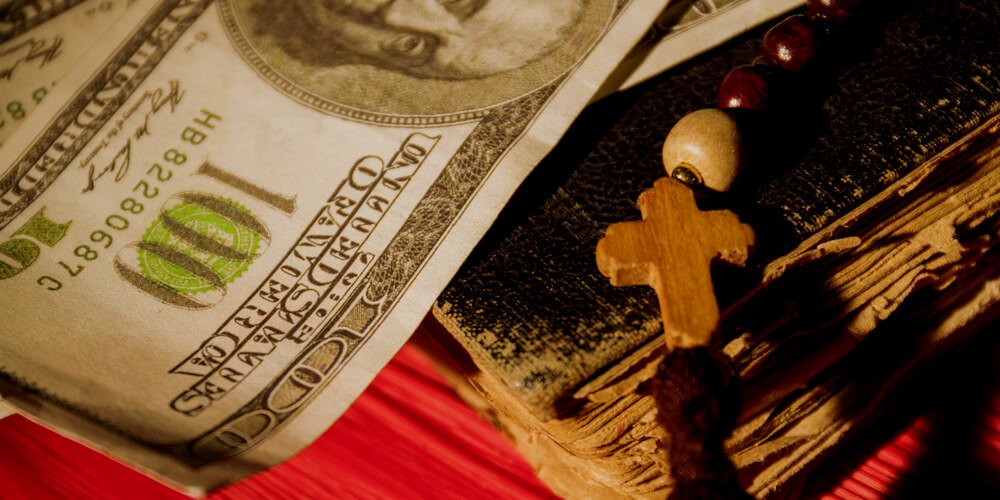 Dear Lord,
In this time of uncertainty,
Be my rock in a world built on sand;
Be my oasis of grace and peace in a world of tension and turmoil;
Help me to carry my cross gracefully, as you did in Your Passion;
Help me to follow Your beam of light in the midst of this darkness;
Help me to see Your will in all things
And show others Your comfort and strength.
Keep me calm when tempers flare up;
Keep me sane in a crazy world;
Keep me focused on the houses in Heaven
rather than the houses of cards collapsing around me;
Keep my eyes focused on the prize of Heaven
and not lose hope in You in this world or in the world to come;
Make me compassionate in dealing with others;
Let me see my travails as carrying my cross and sharing in Your Passion, for the love of You and for the salvation of souls, including mine.
And may all my difficulties be ultimately for my good and Your glory.
Amen.
Prayer after Confession
O Most merciful God,who according to the multitude of Thy mercies dost so put away the sins of those who truly repent that Thou rememberest them no more: look graciously upon me, Thine unworthy servant, and accept my confession for Thy mercy's sake; receive my humble thanks, most loving Father, that of Thy great goodness Thou hast given me pardon for all my sins.
O may Thy love and pity supply whatsoever has been wanting in the sufficiency of my contrition, and the fullness of my confession. And do Thou, O Lord, vouchsafe to grant me the help of Thy grace, that I may diligently amend my life and persevere in Thy service unto the end, through Jesus Christ our Lord.
Amen.
St. Thomas Aquinas' Prayer after Communion
I thank You, Lord, Almighty Father, Everlasting God, for having been pleased, through no merit of mine, but of Your great mercy alone, to feed me, a sinner, and Your unworthy servant, with the precious Body and Blood of Your Son, our Lord Jesus Christ. I pray that this Holy Communion may not be for my judgment and condemnation, but for my pardon and salvation.
Let this Holy Communion be to me an armor of faith and a shield of good will, a cleansing of all vices, and a rooting out of all evil desires. May it increase love and patience, humility and obedience, and all virtues. May it be a firm defense against the evil designs of all my visible and invisible enemies, a perfect quieting of all the desires of soul and body.
May this Holy Communion bring about a perfect union with You, the one true God, and at last enable me to reach eternal bliss when You will call me. I pray that You bring me, a sinner, to the indescribable Feast where You, with Your Son and the Holy Spirit, are to Your saints true light, full blessedness, everlasting joy, and perfect happiness. Through the same Christ our Lord.
Amen.
Prayer to St. Jude in Desperate Situations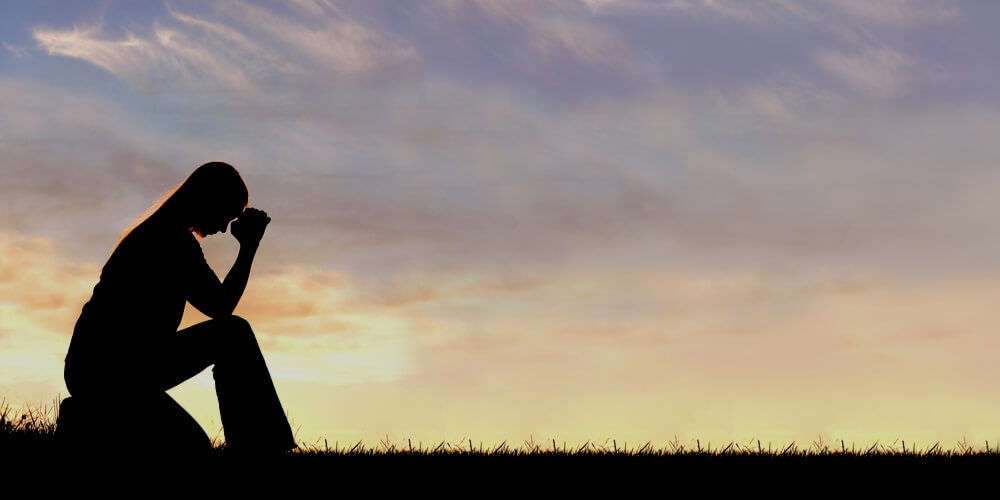 Most holy Apostle St. Jude, faithful servant and friend of Jesus, the Church honors and invokes you universally as the patron of hopeless cases, of things despaired of. Pray for me, I am so helpless and alone; make use, I implore you, of this particular privilege accorded to you, to bring visible and speedy help, where help is almost despaired of.
Come to my assistance in this great need, that I may receive the consolations and succor of Heaven in all my necessities, tribulations and sufferings, particularly (here make your request), so that I may bless God with you and all the elect forever.
I promise you, O blessed St. Jude, to be ever mindful of this great favor, and I will never cease to honor you as my special and powerful patron and to do all in my power to encourage devotion to you.
Amen.
Prayer to Saint Anthony for Lost Items
Saint Anthony, perfect imitator of Jesus, who received from God the special power of restoring lost things, grant that I may find (mention your petition) which has been lost. As least restore to me peace and tranquility of mind, the loss of which has afflicted me even more than my material loss.
To this favor I ask another of you: that I may always remain in possession of the true good that is God. Let me rather lose all things than lose God, my supreme good. Let me never suffer the loss of my greatest treasure, eternal life with God.
Amen.
Prayer before Studying
Incomprehensible Creator, the true Fountain of light and only Author of all knowledge: vouchsafe, we beseech Thee, to enlighten our understandings, and to remove from us all darkness of sin and ignorance. Thou, who makest eloquent the tongues of those that want utterance, direct our tongues, and pour on our lips the grace of Thy blessing.
Give us a diligent and obedient spirit, quickness of apprehension, capacity of retaining, and the powerful assistance of Thy holy grace; that what we hear or learn we may apply to Thy honor and the eternal salvation of our own souls.
Prayer for Charity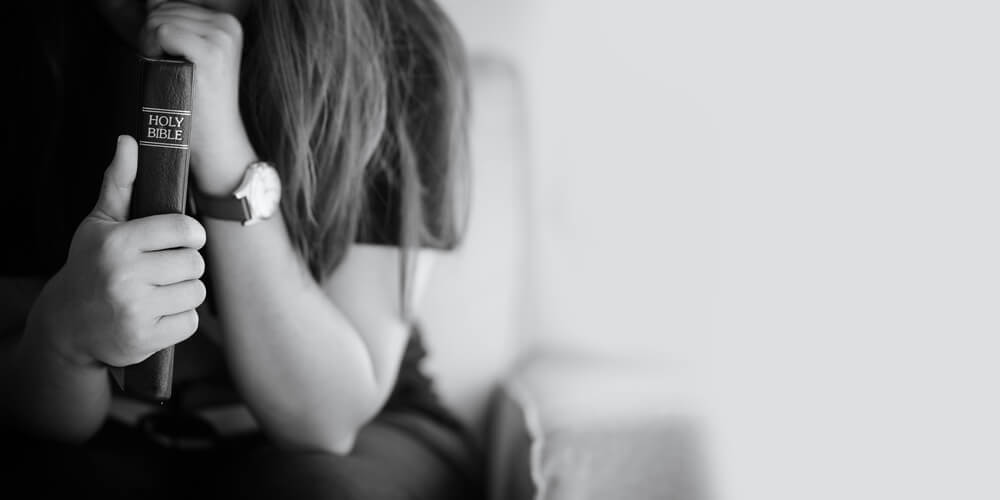 Keep me, O God, from pettiness; let me be large in thought, in word, in deed. Let me be done with fault-finding and self-seeking. May I put away all pretense and meet everyone face to face without self-pity and without prejudice. May I never be hasty in judgment and always generous. Let me take time for all things.
Make me grow calm, serene and gentle. Teach me to put into action my better impulses, straightforward and unafraid. Grant that I may realize it is the little things of life that create differences and that in the big things of life we are one.
And, O Lord God, let me not forget to be kind!
Prayer before Communion
Dear Lord, may I receive you in this Communion
With open arms,
And a loving, contrite heart,
So that I may be filled with Your grace,
For my good and Your glory!
Amen.
Prayer to St. Gerard for Motherhood
O good St Gerard, powerful intercessor before God and wonder worker of our day, confidently I call upon you and seek your aid. On Earth you always fulfilled God's designs, help me now to do the holy will of God.
Implore the Master of Life, from whom all paternity proceeds, to render me fruitful in offspring, that I may raise up children to God in this life, and in the world to come, heirs to the Kingdom of His Glory.
Amen.
St. Teresa's Prayer to Redeem Lost Time
O my God! Source of all mercy!
I acknowledge Your sovereign power.
While recalling the wasted years that are past,
I believe that You, Lord,
can in an instant turn this loss to gain.
Miserable as I am,
yet I firmly believe that You can do all things.
Please restore to me the time lost,
giving me Your grace,
both now and in the future,
that I may appear before You in "wedding garments."
Prayer for the Departing Souls
Almighty and merciful God, who hast bestowed upon mankind saving remedies and the gift of everlasting life, look graciously upon us Thy servants and comfort the souls which Thou hast made, that, in the hour of their passing, cleansed from all stain of sin, they may deserve to be presented to Thee, their Creator, by the hands of the holy angels. Through Christ our Lord.
Amen.
Prayer to St. Joseph for Employment
Dear Saint Joseph, you were yourself once faced with the responsibility of providing the necessities of life for Jesus and Mary. Look down with fatherly compassion upon me in my anxiety with my present inability to support my family.
Please help me find gainful employment very soon, so that this great burden of concern will be lifted from my heart and that I am soon able to provide for those whom God has entrusted to my care. Help me guard against discouragement, so that I may emerge from this trail spiritually enriched and with even greater blessings from God.
Amen.