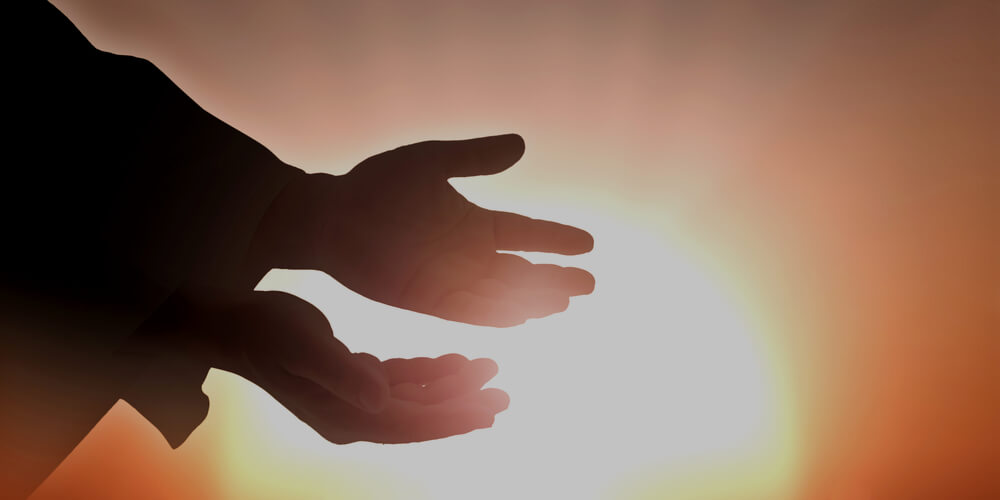 A Prayer for Healing Sick Family and Friends

Lord Jesus, thank you that you love [name of person who needs healing]. I know that you hate what their illness is doing to them/me. I ask that you would heal this disease, that you would have compassion and bring healing from all sickness. Your word says in Psalm 107:19-20 that when we call out to you the Eternal one you will give the order, heal and rescue us from certain death. In the Bible, I have read of miraculous healing and I believe that you still heal the same way today. I believe that there is no illness you cannot heal after all the bible tells of you raising people from the dead so I ask for your healing in this situation. I also know from my experience of life on earth that not everyone is healed. If that happens here than keep my heart soft towards you, help me to understand your plan and help me to be excited about heaven. God, I thank you that [name of person who needs healing] belongs to you and that you are in control of everything that happens from our first breath to our last sigh. Amen.
A Prayer for Healing and Grace
Dear God, We confess our need for you today. We need your healing and your grace. We need hope restored. We need to be reminded that you work on behalf of those you love, constantly, powerfully, completely. Forgive us for trying to fix our situations all on our own. Forgive us for running all different directions and spinning our wheels to find help, when true help and healing must be found first in You. Forgive us for forgetting how much we need you, above everyone and everything else. We come to you and bring you the places we are hurting. You see where no one else is able to fully see or understand. You know the pain we've carried. The burdens. The cares. You know where we need to be set free. We ask for your healing and grace to cover every broken place. Every wound. Every heartache. Thank you that you are Able to do far more than we could ever imagine. Thank you for your Mighty Power that acts on behalf of your children. We reach out to you, and know that you are restoring and redeeming every place of difficulty, every battle, for your greater glory. Thank you that you will never waste our pain and suffering. We love you. We need you today. In Jesus' Name, Amen
A Short Prayer for Healing for Friends
Lord, your Word speaks promises of healing and restoration and I thank you for the miracles you still perform today. Today I claim those promises over my friend. I believe in the healing power of faith and prayer and I ask you to begin your mighty work in the life of my friend. Please reach down and surround my friend with supernatural peace and strength and give her the faith to believe that all things are possible for you. Protect her from Satan's lies and discouragement and let her miraculous healing begin. Amen.
A Prayer for Personal Healing

God, you know me so well. You created me. You know the number of hairs on my head, and you even know the thoughts conceived in my heart before I ever vocalize them. You've told us to come to you and ask for every need of life. You have the final word on my destiny, the number of years I'll live and serve you on earth. I'm coming to you today as your child, longing to hear from you and asking for your divine healing. There's so much I don't understand about life. But I do know that with one touch, one word, you can make me whole. Please forgive me of my sins, cleanse me of my unrighteousness, and begin your healing from the inside out. Amen.
Tender Jesus Meek and Mild
Tender Jesus, meek and mild, Look on me, a little child; Help me, if it is Thy will, To recover from all ill. Amen.
Prayer to St. Roch against Diseases
O Great St. Roch, deliver us,
we beseech thee,
from the scourges of God;
through thy Intercessory,
preserve our bodies from contagious diseases,
and our souls from the contagion of sin.
Obtain for us salubrious air;
but, above all, purity of heart.
Assist us to make good use of health,
to bear suffering with patience;
and, after thy example,
to live in the practice of penance and charity,
that we may one day enjoy the happiness
which thou has merited by thy virtues.
St. Roch, pray for us (say three times)
Prayer for Those in Their Last Agony

O most merciful Jesus, Lover of souls, I pray Thee, by the agony of Thy most Sacred Heart, and by the sorrows of Thy Immaculate Mother, cleanse in Thine Own Blood the sinners of the whole world who are now in their agony and to die this day.
Amen.
Heart of Jesus, once in agony, pity on the dying.
Prayer for a Cure
Gentle Jesus, who cured the sick and laid a healing hand upon the lame, the blind and the handicapped, look with compassion upon me in my suffering. If it is not your Will to cure me, then give me strength to bear my burden and offer it up to You. You suffered so much for me.
Give me grace to offer my sufferings in union with Your own, in reparation for my sins and those of others, for the needs of this troubled world, and for the release of the souls in purgatory. Mary, compassionate Mother, pray for your weary child. Health of the Sick, Comforter of the Afflicted, pray for me.
Amen.
Prayer to St. Dymphna for the Mentally Ill
Good Saint Dymphna, great wonder-worker in every affliction of mind and body, I humbly implore your powerful intercession with Jesus through Mary, the Health of the Sick, in my present need. (Mention it.) Saint Dymphna, martyr of purity, patroness of those who suffer with nervous and mental afflictions, beloved child of Jesus and Mary, pray to Them for me and obtain my request.
(Pray one Lord's Prayer, one Hail Mary and one Glory Be.)
Saint Dymphna, Virgin and Martyr, pray for us.
Prayer for Grace in Sickness
Dear Lord, by allowing me to experience this affliction, so that I may share in your suffering on the cross for sin, you take a sublime chance that I might either draw closer to you for comfort, or turn away from you in my misery.
O my Savior, grant me that precious grace to offer up my pain, as you did in Your Passion, to atone for sin.
Help me to imitate your patience and to turn my complaints into offerings for my sins or for those of others, as you see fit. In this time of distress and pain, I ask, I seek, and I knock, for the grace of endurance, perseverance, and above all, trustful submission to Your Divine will, for my good and your glory.
Prayer for the Sick
Almighty and Everlasting God, the eternal salvation of those who believe in You, hear us on behalf of Your servants who are sick, for whom we humbly beg the help of your mercy, so that, being restored to health, they may render thanks to you in your Church. Through Christ our Lord.
Amen.